Development
Pipeline
Remofuscin is being developed for two indications: Stargardt disease and dry age-related macular degeneration (Dry AMD).
In both indications, Remofuscin is in Phase 2.
Stargardt disease is a rare indication with a high medical need.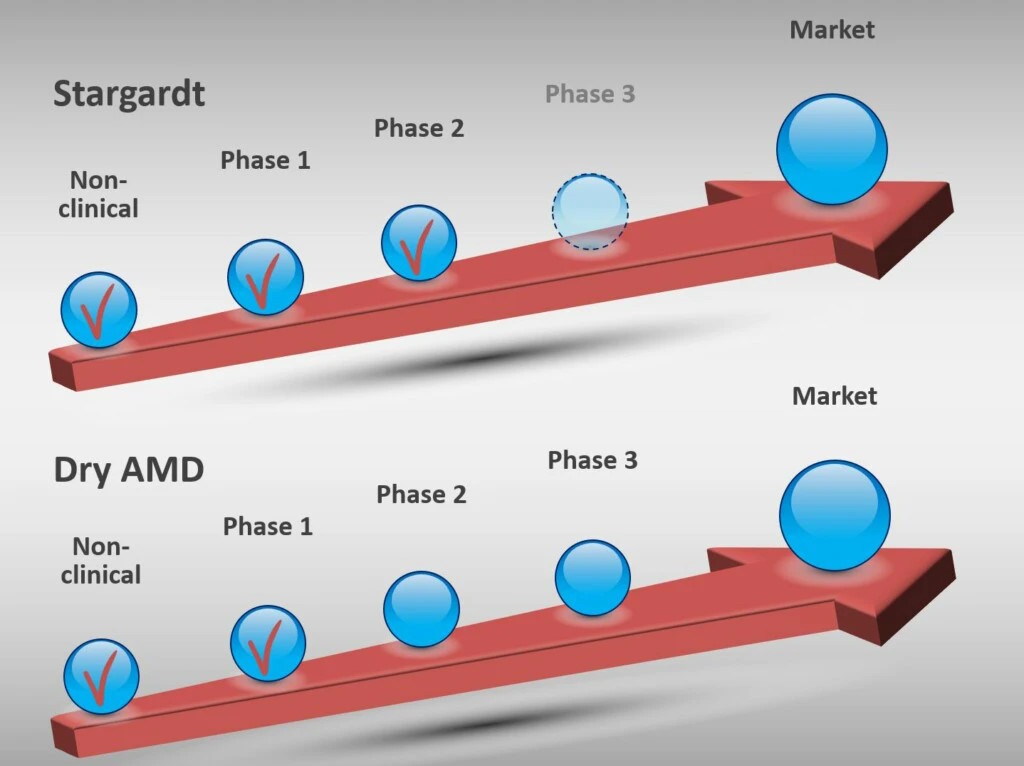 Stargardt disease
Disease
Stargardt disease patients accumulate lipofuscin in their retina. Disease onset may already occur in infants or in young adults. Progressing over the years, entire areas of the retina degenerate and this process eventually leads to legal blindness with only peripheral vision remaining. Currently, there is no approved treatment for Stargardt patients.
Dry AMD
Disease
The dry form of age-related macular degeneration is characterized by excessive accumulation of lipofuscin in the retina of elderly patients. Although onset of the disease may occur as early as age 50, most patients with visual problems are over the age of 70. The progression of he disease is associated with growing central retinal atrophy – commonly termed 'geographic atrophy'. This results in vision loss and blindness by legal standards.
Stage
The development of Remofuscin for the treatment of dry AMD is entering Phase 2. Katairo is actively seeking funding for a first clinical study for this indication.